Educate as a Member of the White Pine Team

Why work in White Pine?

Do you want to make a difference in the lives of kids?
Do you want to be part of a team interdependently working to improve learning?
Do you enjoy using technology as a learning tool?
Do you want to work with other committed educators?
Do you enjoy the outdoors? Hiking, fishing, biking, hunting, golfing, great summers?
Do you enjoy a lifestyle where you know your neighbors by name and your kids can play in the street after dark?
Do you want to be able to leave your door unlocked?
Do you enjoy interacting with parents and students outside of the classroom?
Do you enjoy being out of the city, but still close enough to make a day trip to do some shopping and eating?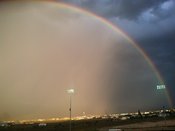 Please complete Part 1-Job Application and Part 2-Consumer Authorization