Ryan Wooldridge, Support Staff of the Month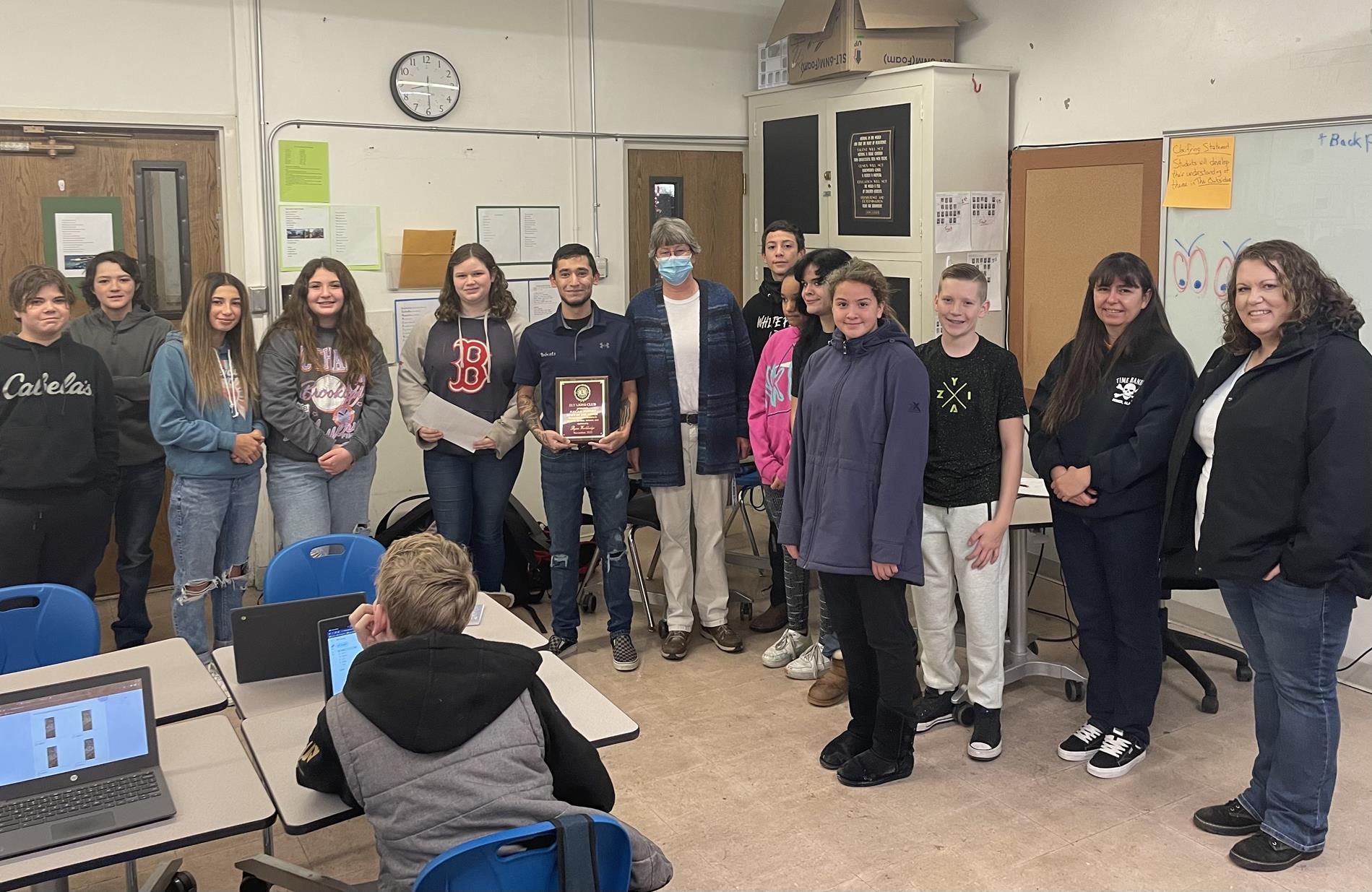 ---
December 12, 2022
To Whom It May Concern:
White Pine Middle School is pleased to present Ryan Wooldridge as the Support Staff Member of the Month for November 2022. Ryan returns for his first full year at White Pine Middle School in the role of paraprofessional support. Ryan started at our school in March of last year and immediately had a positive impact on students. He has worked tirelessly to build a relationship with the student that he is assigned to as well as with other high risk male students at the school. His influence on these students is obvious to our staff when comparing interactions for these students both before and after his arrival. Ryan has a knack for holding student accountable for their decisions and still letting them know that he cares about their success.
Ryan works to hold the district values of high expectations and high levels of support for all students. Ryan is caring individual that works to ensure that some of our toughest students have what they need to succeed. He helps them in building their decision making skills and always talks to students in terms of how their choices will impact their future. Ryan is patient in working with students and always offers them time and opportunity to make the right choice when in difficult situations.
Ryan supports the district's mission of promoting, supporting and ensuring high levels of learning for all and works diligently to meet that mission through the vision of working interdependently to achieve. He gives back to the school community through his commitment to assisting with the high school football program. Ryan builds strong relationships with students and staff resulting in a strong vision for learning. He is a highly valued member of the White Pine Middle School staff! Thank you, Ryan for all you give to our students!
Sincerely,
Susan Jensen
Principal