Jordan Bracken, Teacher of the Month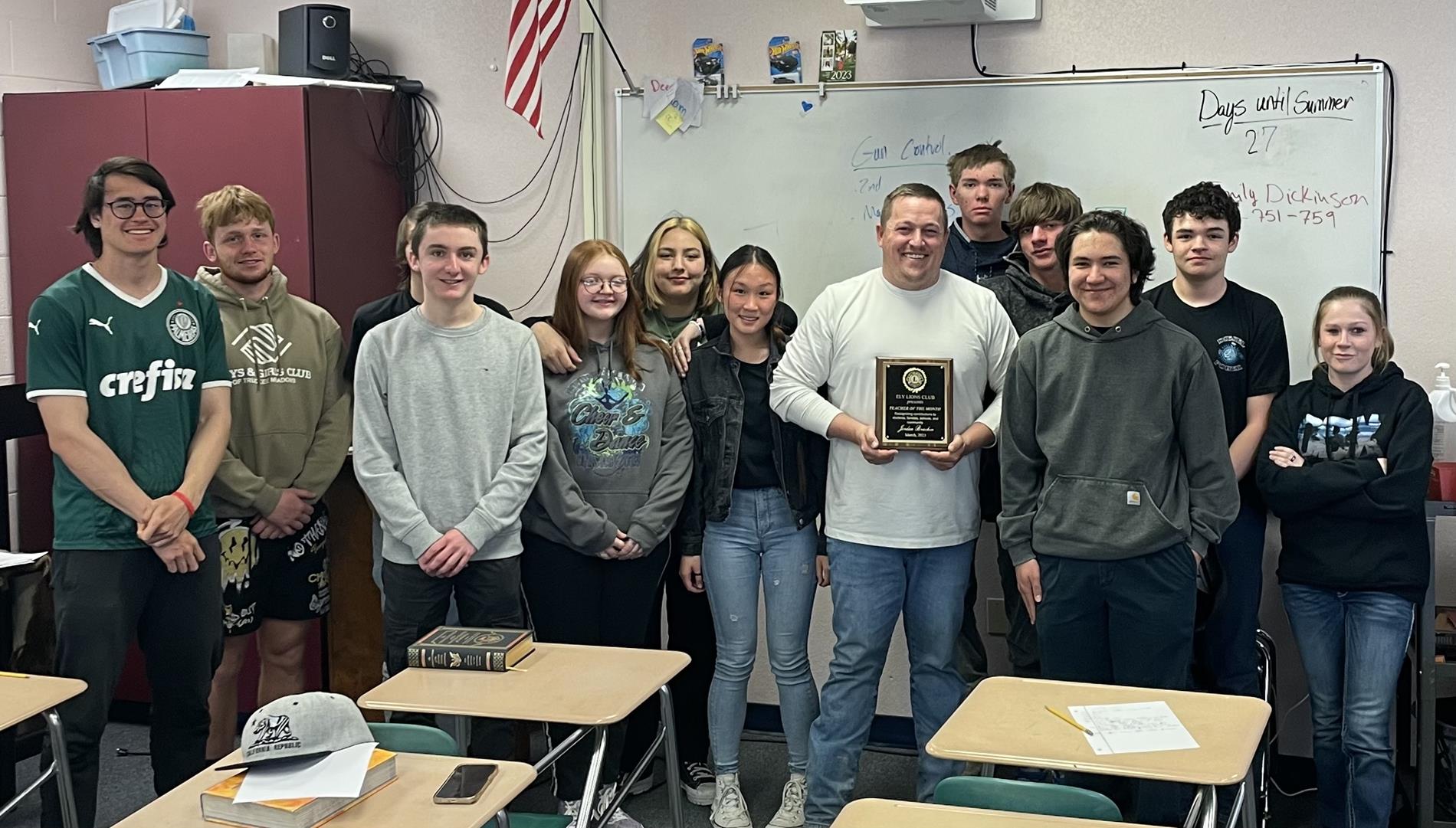 ---
White Pine High School is pleased to announce Jordan Bracken as the teacher of the month for January 2023. Although this is only Mr. Bracken's second year in the classroom, he has quickly earned both his colleagues' respect and his students' admiration.
Mr. Bracken's journey into the education field has been non-traditional. While he has a degree in American literature, he has also worked in law enforcement and ranching. The skills he brings from these professions include the self-discipline and work ethic he displays each day.
As mentioned above this is Mr. Bracken's second year as a teacher. Nevertheless he has quickly taken leadership opportunities both as the Chair of the WPHS English department and on the school's leadership team. He is known by his colleagues for his insight, humility, and willingness to embrace his own learning.
Mr. Bracken's most significant impact is in the classroom. He naturally cultivates sincere and invested relationships with his students. He has a talent for the just right balance of holding students accountable for their behavior and academic effort while leaving no doubt he cares for them as individuals.
His focus on a world class educational environment is also apparent through Mr. Bracken's passion for literature. This passion is evident when using varied voices for characters he portrays, modeling and requiring daily discourse, and purposefully making characters and themes relatable. These skills bring classic American and British literature to life for his students.
WPHS has certainly benefited from Mr. Bracken's content knowledge, passion, sincerity and the ability to establish relationships that enhance student learning. I would like to congratulate him for this recognition.