Mark Dolezal, Teacher of the Month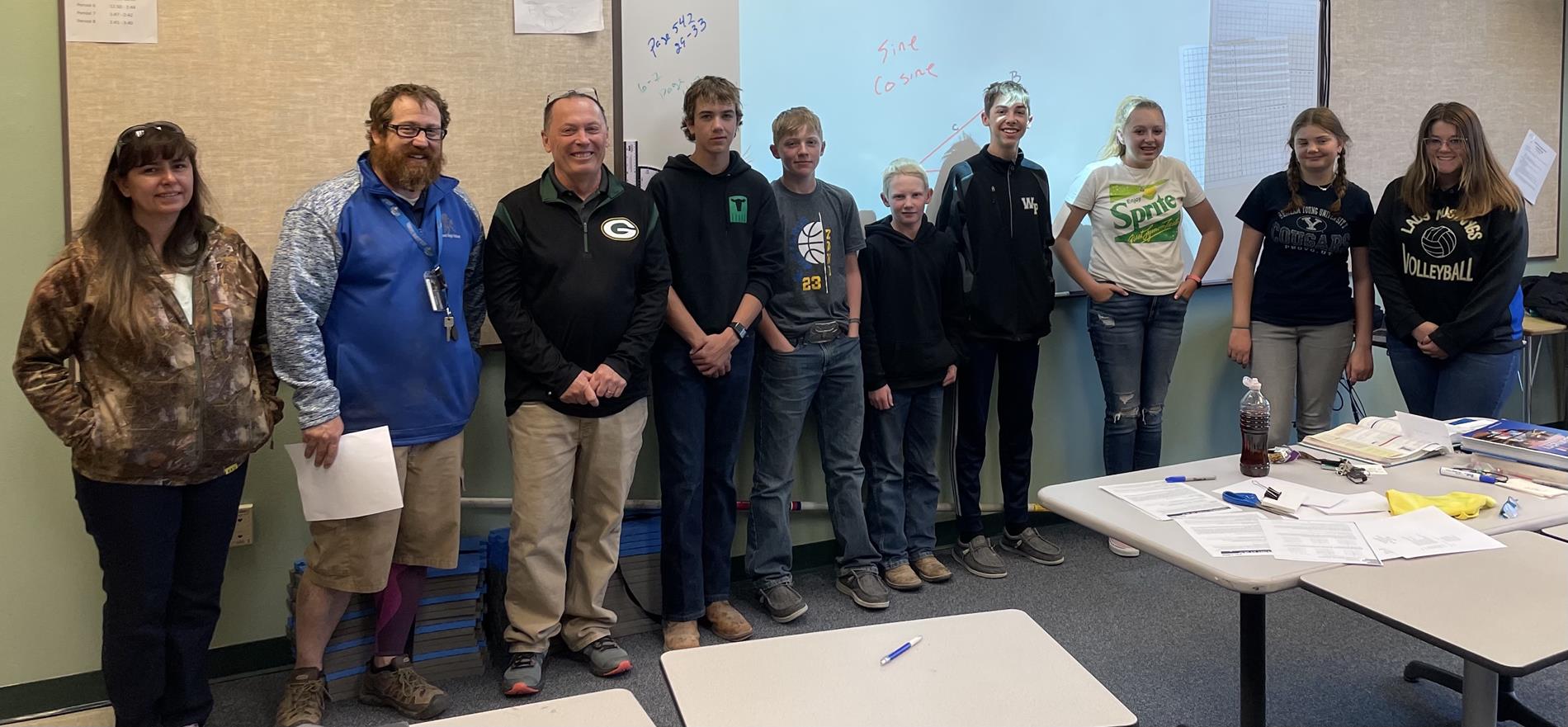 ---
It is my privilege to recommend my colleague, Mark Dolezal, to receive the Teacher of the Month Award for our district. Mark has been teaching secondary Math at Lund School for the last four years, and I have been fortunate to know him for all of those years. In that time, I have worked with Mark as a secondary school colleague. We have served together coaching track at our school, and we have planned events for building community at our school. Because I know Mark's work so well, I am convinced that he deserves this honor.
Mark is one of those teachers you come across once in a great while. He is popular with students, families, and colleagues. Students love him because he is firm, loving, fun, and cares about them. Mark gets to know every student in his class as a whole person. Mark is able to see exactly what each child brings to the community, and his whole teaching approach involves finding and using children's unique strengths to help them overcome their struggles and develop a positive self-concept. At the same time, Mark has strong academic expectations and shows his students every day that he believes they can succeed.
Mark is also gifted at working with families. He is patient and always makes the time to listen to families' concerns for their children. I have never heard Mark breathe a word of judgment about a family. Rather, he takes families' difficulties seriously and understands the ways the challenges of daily life can make it harder for a family to support their child.
Finally, Mark is a superior leader among our colleagues. He has participated with the elementary teachers in discussing ideas, observing lessons, and sharing ideas about what does and does not work. I have gone to Mark with struggles as a teacher, and he is always supportive and full of gentle advice that never fails to help.
I feel lucky to have Mark as a colleague. Please recognize his skills and devotion to teaching by honoring him with this award.
Sincerely,
Tim Moser, Lund Schools Principal