Ed Herrera, Support Staff of the Month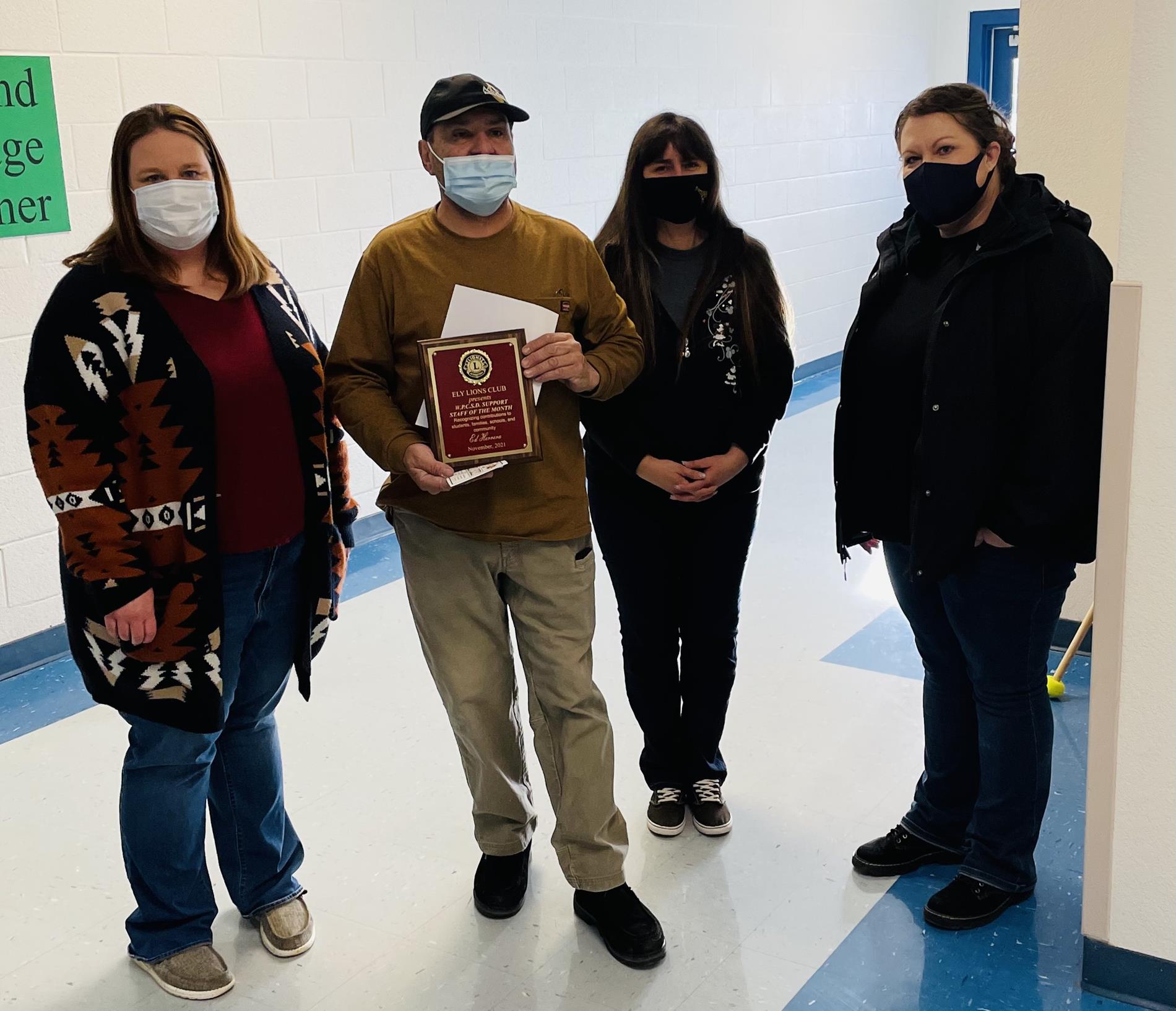 ---
Ed has been at WPHS for a couple of months but he has worked for Accurate for two years. Ed works our morning shift and is the only custodian on-site during the majority of our school day. Ed is always the first one here and he makes sure from the moment students and staff walk through those doors that White Pine High School is welcoming. You will most likely see Ed everywhere throughout a typical school day. He is consistent in his daily routine while simultaneously handling spur of the moment requests and emergencies.
Ed openly embraces the district's mission of working interdependently to achieve. He has entered White Pine High School as a team member of the custodial staff. He comes in with a work ethic that has impressed his teammates. He openly communicates with his teammates and jumps in wherever and whenever he is needed.
Ed institutes positive change daily through his work ethic. He has expressed his desire to make improvements to the grounds and facilities at WPHS and has already put several projects in motion including deep cleaning and several very needed repairs. He has shown the students and staff at WPHS how truly important it is to take pride in our building. His efforts are seen by students who have stepped up to do their own part in taking care of our grounds.
Ed is an asset to our staff and to White Pine High School. He takes pride in his work. He is willing to grow and adapt. He has a vision for our school that is greater than what it is today. That is all we can ask for. White Pine High School is grateful for Ed.