Vivian Farnsworth, Teacher of the Month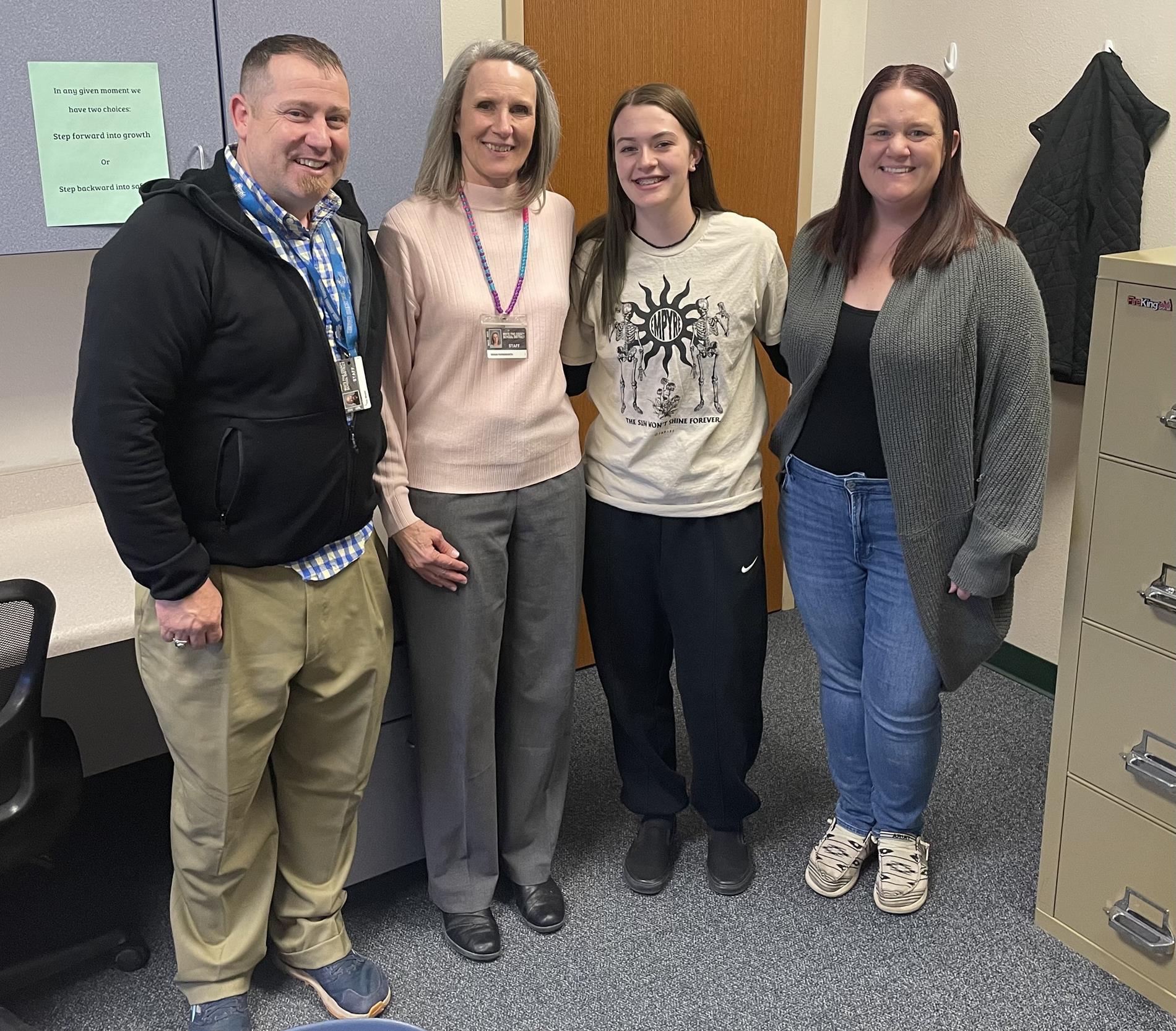 ---
It is my privilege to recommend my colleague,Vivian Farnsworth, to receive the Teacher of the Month Award for our district. Vivian has been teaching Senior Skills, at Lund School for the last three years, she is also our local SPED director working with our most vulnerable students. She has been in that position for the past 11 years, before that she was a SPED aide and Skilled Trades Aide. She has over 20 years experience and I have been fortunate to know her for a few of those years. We worked together to learn how to do school accreditation, and we have planned events for building community at our school. Because I know Vivians work so well, I am convinced that she deserves this honor.
Vivian is an amazing teacher. Whenever we come up with a crazy change initiative that we think will make our school better and help the students to improve is some way, Vivian always says that she thinks we can get that done. She never doesn't give an initiative 100% of her effort. Not only is she great to work with professionally, she works great with students, families, and colleagues. Students love her because she is firm, loving, fun, and cares about them. At the same time, Vivian has strong academic expectations and shows her students every day that she believes they can succeed.
Vivian is our SPED teacher, she coordinates with our aides that work with students who have IEP's to make sure that all students have the help they need to be successful. Not only does she work with students that have IEP's, she is willing to help any student who needs a little more than what they get in the class. Vivian allows students to come to her office to work on tests or assignments in a quiet room without the distraction of having many students in the class. Vivian also has a 18 minute advisory period where students participate in circle time discussions, career exploration, leadership lessons, and have a little extra time to work on assignments. Vivian has great discussions with her students and is an example for the other teachers on how to run a smooth advisory period.
Finally, Vivian is a superior leader among our colleagues. She often participates with the elementary teachers in discussing individual students and gives advise on how to reach them. She works with the secondary teachers in a similar fashion during PLC's. I have gone to Vivian with struggles that I have in making decisions for the school, and she is always supportive and full of gentle advice that never fails to help.
I feel lucky to have Vivian as a colleague.
Please recognize her skills and devotion to teaching by honoring her with this award.